Aug 17, 2017
42
49
58
Dash Address

XfyTXdpLniXSNUZeUQPjDYSkbC2gPDikLY
The first basic meetup
Dash New Friends in the Office
was a success. To be the first, my partners were very receptive and are very interested in continuing to learn how to use Dash!
The assistants:
Azael Accounting and Treasury Coordinator.
Adriana Revenue Analyst.
Daviana Accounting Analyst.
Joel motorized messenger and driver.
They were also colleagues of several who did not participate because they did not have intelligent devices, but they enjoyed and asked about Dash.
Organized by me, Alexis Lugo aka Jahlexis Tafari in charge of Technology.
I explain a little about what blockchain is, which are cryptocurrencies, what is DASH DIGITAL CASH and all the good things: mining, masternodes, transactions, security …
Four official Dash wallets were installed and the equivalent of $ 10 was transferred to each.
Everyone was very happy and eager to follow and learn more from Dash.
Installing the Official Dash Wallet.
The Group.
Daviana, the most happiest new user of Dash.
At the end we ate a litlle cake to celebrate!
Transactions: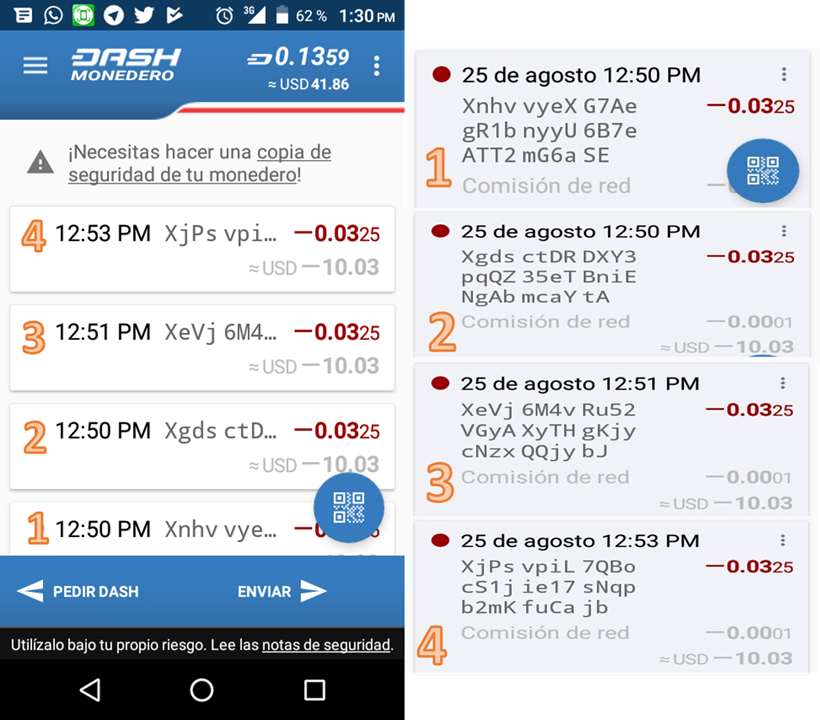 I really enjoy doing this activity, and with your approval i hope host more of this Dash Meetup, with you approval...
This is My Wallet.
Xwb6yBpTBcMVLWg8oJxd7By64QxxVB8oas

Publication:

DISCOVER DASH
https://discoverdash.com/event-pro/dash-new-friends-in-the-office/

DASH FORUM:
https://www.dash.org/forum/threads/dash-new-friends-in-the-office.16431/

STEEMIT:
https://steemit.com/dash/@jahlexistafari/dash-new-friends-in-the-office-mi-primer-meetup-de-dash

Thanks for your generosity.
#DashLove

Jahlexis Tafari!

Last edited: