Summary of 4th Meetup Mineria Virtual for Dash Trading Club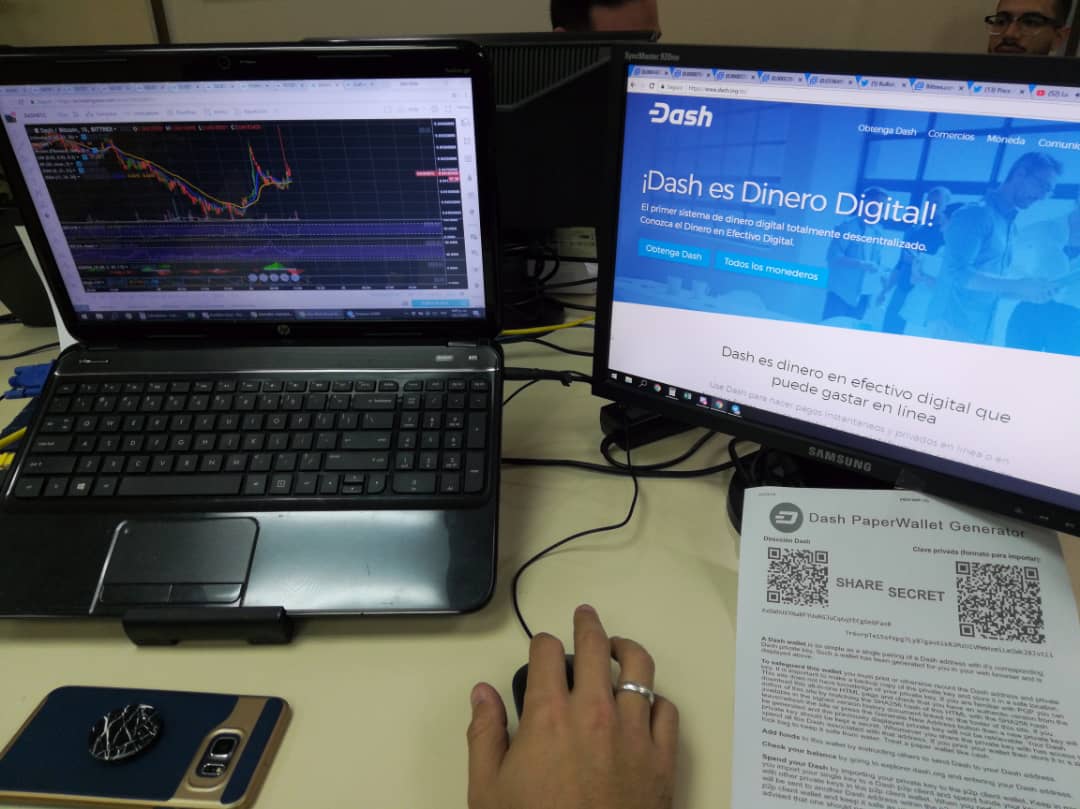 ​
Meetup Invite:
https://www.meetup.com/es-ES/Meetup-de-Inversiones-en-Caracas/events/251119667/
Place
This meetup took place at a conference room located in the capital city Caracas in Venezuela. The setting had quality internet connection via WiFi, bright lighting, air conditioning, various monitors for trading, chairs for all atendees and open space for presenters.
Contact Information
Instagram:
https://www.instagram.com/mineria.virtual
Gmail:
[email protected]
Goal
Sin the community is one of the first and utmost essential basis in the Dash ecosystem, we are embarking on a project that will add value by strengthening the Dash community. This project is known as Dash Trading Clubs. With this meetup we intended to give our supporters a preview of what a Dash Trading Club could be like. The main things we were looking to accomplish were: to allow our clients to feel the real deal about Dash and trading with Dash, as well as to observe the needs and wants of traders during a trading session.
​
Agenda
-Introduction by Minería Virtual members
-Presentation with the following content:
Dash Introduction
How to use Dash
Why Dash is the coin for payments and trading
Dash governance system
Dash Trading Club proposal: to establish a community that has interest in Dash and trading
Membership system proposal
Description of activity modules
Trading session: opening and colsing orders
Fundamental analysis discussion
Technical analysis discussion
Q&A session
Dash giveaway
Accomplishments
We believe this meetup benefited the dash community in both short and long term. How so? It informed about Dash, and new wallets were created and used. Also,it increaased the amount of people interested in our trading club proposal. Last but not least we were able to reach thousands of people by publishing about our meetup in our instagram account which is followed by an important portion of the Venezuelan community.
Further development of Dash Trading Club proposal
Showcased potential location of the first Dash Trading Club
Increase of interest in Dash Trading Club proposal
8 people informed about Dash Trading Club
8 Dash given away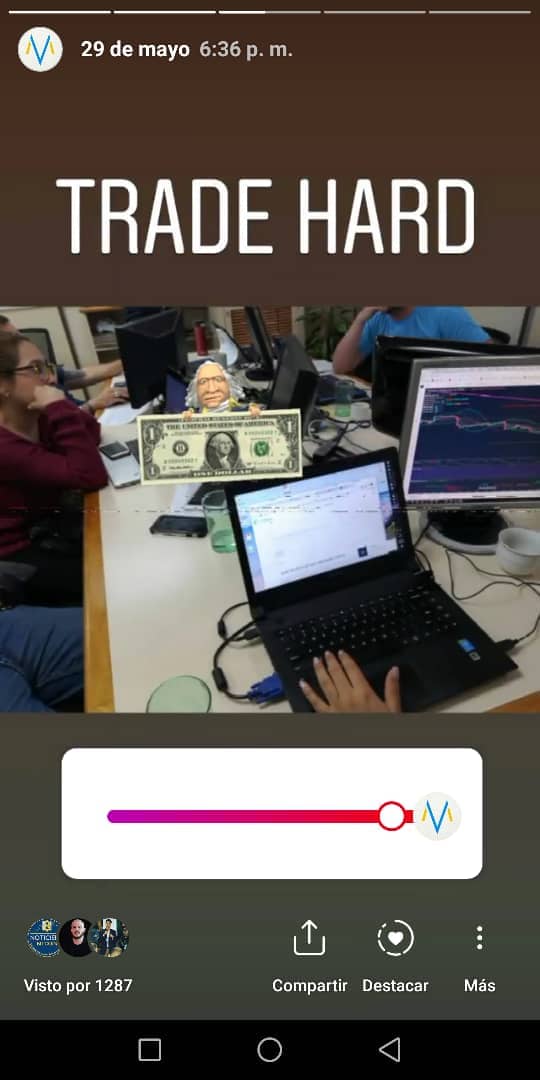 Giveaway Details
We gave away 5$ worth of Dash to the atendeess so that they could live the Dash experience!
XdqFaqrN8RkpxRe1KPjA6sfuNJtSZEirqR
XifUtZrLsH5FaGR18jEzLDo3JcBSxMugxN
XpPvVGpRymZifbPfPEB9efSEJ8UT3u8Hqs
XujfV3qWxeFrveBoXBYseDAHZppgNSndvb
XnPSzAkgNnFAJoQkpXHap8fyfZZmGTzzV2
XFXQWRbmZiQuqrTJ1oq54mfAPaFCuUeqF5
XnGSzAkgNnFaJoQkpXHap8fyfZZmGTzzV2
Whats next?
Preliminary budget
Dash Trading Club Proposal
Meetups to gain new community members by showcsing Dash and our Dash Trading Club proposal