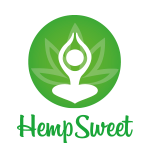 Dash Adoption in Industrial Commerce
A Dash Treasury proposal for Masternode consideration.
(This is a concise statement of the proposal and agreement of HempSweet with the Dash Community. For those who wish to explore more deeply, much more detail can be found at the links in text.)​
This is a cross-post from
the Dash Forum
http://bit.ly/DashMNproposal
Manual voting (DashCore - Tools - Debugconsole):
gobject vote-many 737ad8e7b92deb51af5a12f63e4e948f87759056ac5c4ca9154108e3138465d0 funding yes

Who:
HempSweet is a team with the sole purpose to find and implement new models for individuals and groups to organize and exchange value in a free, transparent, voluntary way using existing cryptocurrency, cryptographic property and other decentralizing solutions. HempSweet core team are Travis Remington
http://bit.ly/TravisAprilDASHmilestones
and John Ferguson
http://bit.ly/JohnAprilDASHmilestones
What:
The creator of this proposal and owner of the single DASH receiving address provided, Travis Remington of HempSweet, respectfully requests a donation from the Dash Decentralized Governance Budget to further improve the overall quality of the Dash ecosystem and the health of all humans. HempSweet will use all donated DASH to research and develop large scale xylitol from hemp production technologies.
PureHemp Technologies, LLC and HempSweet have a signed contract (Includes both parties indemnifying Dash and all other participants against claims by third parties arising from conduct of any participants under this agreement) between both parties that includes all inventions they will create as part of scaling hemp xylose to xylitol conversion with microorganisms will be open, transparent and without restriction to use. This donation will support a core element of the hemp industry that will empower Dash, HempSweet, and all partnerships to leverage building meaningful, lasting connections with an industry ready to grow alongside Dash. Details about Pure Hemp Technologies and their complete roll are covered in the HempSweet whitepaper https://bit.ly/hempsweet.
Travis and John to work full-time as HempSweet's core team, manage all community communication, marketing, travel to Hemp and BlockChain events, relevant related podcasts by John with Dash as a direct sponsor, speaking events, travel to meet with potential future partnership opportunities, promoting Dash donation as a key enabler of hemp industrialization and commerce at a commodity and production level, as well as a consumer-facing level.
Why:
While Dash is making good progress on expansion, it and other cryptocurrencies struggle to gain traction in commerce where fiat currencies, of course, resist the disruption. Likewise, the completely-legal hemp industry struggles from not being able to easily use the fiat system to engage in commerce within the industry or with retail customers. These restrictions are completely arbitrary and the result of blanket policies, but are very real in practice. Barriers between crypto and fiat at industrial levels are almost completely unsupported outside of centralized fintech funding, which likewise restrict industry participants. For the decentralized Dash community and blockchain to support the penetration of one small production cycle through the entire industrial hemp ecosystem (completing the loop of usage, so to speak) is an unprecedented opportunity for Dash to take the lead in industrial cryptocurrency usage, as well as consumer usage. It is certain that such a penetration will result in huge demand for and use of Dash. All cannabis (pot and hemp) industries are being constrained, even as they are permitted to operate, while centralized systems work steadily to co-opt their massive decentralizing potential.
When:
The time to act on this is almost exactly right for all market and social conditions. What is being proposed here is for funding of the initial month of executing the project only--to prove efficacy and value--with the intent to carry the project forward for a maximum of twelve months by renewed proposals, with full reports at every stage to ensure that each stage of proposed funding is warranted and being earned in terms of results.
How much:
Total $98,360.64 @ $91.84 per DASH (based on March 26th average rate at
https://bitinfocharts.com/comparison/price-dash.html
)
Total:
1071 Dash
Note: Should any funding remain, we will apply it toward future development expenses.

What is in it for DASH:
HempSweet is focusing a non-contractual or binding alliance between Dash, BitShares and HempSweet, for synergistic effect far beyond what's covered here. See linked documentation for full data on the entire field of action.
Following is a simple breakdown of the Gives and Gets for Dash, strictly from Dash's perspective.
DASH Gives:
Dash blockchain/community supports a hemp biomass processor to complete development of the best specific biologic pathway and practices for industrial scale conversion of hemp xylose syrup to healthy xylitol sugar, becoming the first blockchain to directly fund a bio/mechanical engineering project in developing an open-source process for the public good. The full potentials of this are expounded in linked supporting materials. The results of this research will be open-sourced to the world (after an initial development period wherein only direct partners will have access) so it is not just to the benefit of HempSweet, but in the interest of putting this type of product into use worldwide, whether associated with HempSweet or not. Such donation could be viewed as a charitable activity, since HempSweet is not the sole beneficiary, because the intellectual property created will be open-sourced. The specifics of this activity are covered in the draft Hempsweet whitepaper https://bit.ly/hempsweet
Dash's donation also supports two HempSweet principals to shepherd and promote the project and Dash to the multi-billion dollar (and just getting started) hemp industry.
If this proposal is approved then another proposal will be made for next payment cycle and the masternodes will have to judge whether the project leaders have successfully completed their stated promises and whether further donations are appropriate.
Dash Gets:
A loop of commerce transacted in Dash within the hemp industry: Processor to farmer, processor to employees, farmer to suppliers, farmer to farm workers, manufacturers (who use processor's output) to processor, then to packing, wholesale, retail, consumer.
Immediate demand for further on/of ramps to Dash, largely provided by the mutual alliance with BlockPay, OpenLedger, etc., as part of the plan. Also DASH ATMs have the opportunity and incentive to get up and running in related areas.
Dash gets rapidly positioned as the leading cryptocurrency enabling industrial (as opposed to consumer) commerce in an industry that is having severe pain points surrounding the use of fiat, though everything they are doing is completely legal in both US federal and state governments.
Dash will be a default store of value even when it is not preferred as a currency. Some will prefer to receive and give bitUSD (USD-pegged token) for accounting purpose. Through other agreements already in place with others, Dash will be a well-supported trading pair for bitUSD, allowing liquidity between the two.
Active, incentivized promotion of Dash within the industrial hemp community by HempSweet principals. This will be ongoing, of course, even after the Dash support for them ends.
Dash will have shown that it can go where no other cryptocurrency can, due to its governance model and the incredible community it encourages and incentivizes.
Dash will benefit hugely by supporting the alliance with the BitShares blockchain community as part of separate agreements already reached with BitShares market makers, as well OpenLedger and BlockPay.
There is intent to vest the Dash community or Masternodes in the future success of HempSweet by way of a separate profit-sharing token system, which should start to payout quickly as we are ramping up a pre-sale. This is not explicitly part of this agreement at this time because details are not finalized, but it is intended and will be provided.
We are quite sure there are more points that could be isolated, but these cover the most obvious ones.
Worst Case
Let's look at the worst-case scenario and see what there is for Dash to lose.
The very worst case we see is something like this:
Dash provides funds for the initial research and support of HempSweet workers for the initial period, but the HempSweet plan is flawed and/or the HempSweet workers do a poor job of promotion and management and the project falls apart, with no path established to the full end result desired.
In this case, minimally, whatever Dash was spent to pay for the research would be put directly into circulation within the hemp industrial cycle by being used to pay employees, buy raw hemp from farmers, etc. Each of those value transfers will have outgoing ripples as that Dash is spent to others, and then others, initially right within the hemp/cannabis industry itself. This being a significant amount of value, it could be viewed that the blockchain had wasted it by not getting the ultimate product intended. But because it is a significant amount of value, spent in exchange for valuable product and service by the processor/researchers, it is Dash value circulating in the ecosystem, creating more demand for paths to use it. It is arguable that this, all by itself, might be good reason to expend this Dash. It is quite likely that, even without anything else coming of the project, this Dash put in circulation in this way would create value far, far in excess of the 0.0149% dilution caused by the inflation factor (as compared to those coins not being created). Dash will have significantly broached use in this multi-billion dollar industry.​
The only worse scenario we can think of is that if the HempSweet workers somehow bring disrepute to Dash, or crypto in general. Failing to make a reasonable go of things would be a hit to us personally and damage our personal reputations and credibility, which we value. We would have to act very badly indeed to taint the image of Dash. The community will have to examine our past actions in the space, including the efforts we have expended on this plan, and judge if we pose such a great risk.
Between these worst cases and success in excess of all expectations are many possibilities. We have put a tremendous lot of work and personal expense into establishing the means and relationships for this to happen and be successful, and are committed to take it all the way. It is hoped that Masternode owners will grasp the tremendous upsides potentials represented here.
Respectively submitted,
Travis Remington (
@mranderson010
) and John Ferguson (
@John Ferguson
), for HempSweet
https://HempXylitol.com
and
https://HempSweet.net
Please ask any questions you may have and consider voting
YES!
If you are unable to spend the time to fully evaluate our proposal documents and/or have difficulty understanding the scope of this proposal then please discuss with other masternodes who already have or consider abstaining.
Last edited: