Oct 24, 2017
55
58
58
Dash Address

XfoVnMVWihiC95bFAymYsH9G4FVrpgXs68
We are facing great challenges Dash communities in Venezuela
, from Dash_Maracaibo we are committed to adoption and we know that our weaknesses are in the lack of promotion of the events that we have carried out successfully.
For this we leave you a brief account of what we have done and what we plan with the budget we request from DashBoost.
We have done 3 events
in which more than 200 users are registered, with 187 new wallets, 5 establishments that accept dash as a form of payment and extraordinary alliances that have allowed us to make these events with very few resources.
Artist who participates in our events in exchange for Dash
We want to request the support of the community to carry out, our event called "Pásala Mundial con Dash" ,that is part of our
#DashExperience
campaign and thus strengthen our proposal to take it to the treasury in the near future.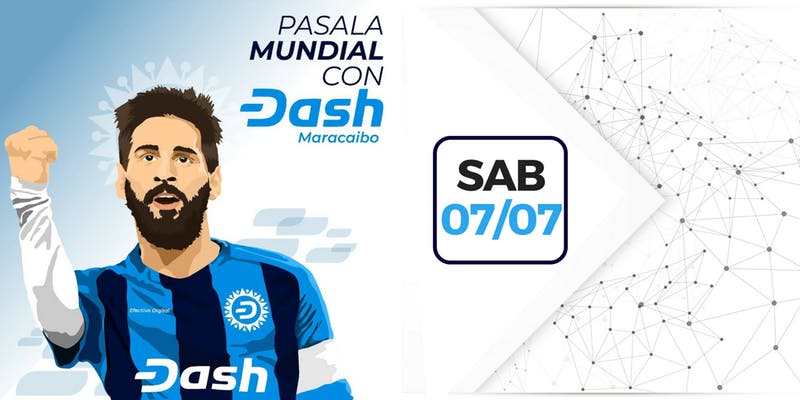 It is an event for 120 people, mostly business owners who are interested in knowing how to apply a #ExperienceDash and accept the cryptocurrency as a form of payment. Attendees enjoy a show and a snack paid with dash, the local evaluates the advantages of this new form of payment.
In DashBoost
, only 147 Users are deciding for this micro budget and we are sure that there are many more who would be interested in being part of this activity.

To participate is only necessary: Register the vote, having positive balance on your wallet. A message is signed to confirm your registration.
Then, vote for the proposals and comment according to your opinion to enrich the proposal
Our Proposal
"You can also be part of that decentralized community with voting power"

​
We have your support to be able to introduce soon, our proposal to the treasury and continue forging the Dash Nation


We accept your donations for this purpose.
XfoVnMVWihiC95bFAymYsH9G4FVrpgXs68
​
Last edited: