7mo Meetup Dash Puerto La Cruz
Technical Information
AVILA BURGUER
Address: Av Diego Bautista Urbaneja, Lechería 6016, Anzoategui
@10.179257,-64.690100
Capacidad: 75 pp
Place: Small and medium tables, closed area capacity for 75 pp, 4 T.V. for presentation, internet connection, Vallet parking
Discoverdash:
https://discoverdash.com/listing/avila-burguer/
twitter:
https://twitter.com/DashPlc/status/1011745935024709632
Instagram:
https://www.instagram.com/p/BkgQB4nBio4/?taken-by=dashplc
Facebook:
https://www.facebook.com/photo.php?...455.1073741829.100024526187342&type=3&theater
Objectives
To inform people about cryptocurrencies, Dash while presenting the goals of the Community, and the commitment of DASH-PLC.
Activity
An informative meetup was held where we explained what is the Blockchain, how it works, input and output of information blocks, what are cryptocurrencies and how are they generated in some ecosystems. DASH-PLC presented work plans and information about future events, emphasizing the use of dash as a POS. Finally, we helped setting up and funding users wallet so that they live their first Dash experience. To achieve this, we first had to prepare the owner of the place and its employees to accept Dash as a form of payment.
In the presentation we discussed:
DashPlc Community
Cryptocurrencies
Dash Digital Cash
Dash Vs Other
Dash Wallet
Dash Help
Dash Merchant
Schedule
16:30: DashPlc Community (Franvel Ballesteros)
16:40: Cryptocurrencies (Edwar Vidarte/tg
kokys22)
16:50: Dash Digital Cash DAO (Franvel Ballesteros)
17:00: Dash vs others
17:10 Dash Wallet, (Edwar Vidarte/tg
kokys22)
17:20: Dash Help
17:25 Dash Merchant
17:30 Giveaway
Achievements
67 assistants
59 new assistants
47 New wallets
02 New merchants (we have received requests of other businesses to receive information about Dash, become Dash Merchants and host the next meetups)
01 ONG
Xy3365GCpDD9x3NPSH8Y5wpvbAXC47wSGd
XyEFzMkKJbHkHLoXsxQ4pofeUervafEg8j
XeeatwUZd4m2PCwj9fGMipFJvpeBtgAxz8
XkZToNr7fWAhhKeKondwZfxGnUJD43CRvN
XhEbAwLTKzua548zTrdMYbjR83zhjNPQm6
XtAtRN8sn6g6XKYXMvp9WRx3T9RBpxnj2A
XuEDDvwbGfdXvCHXPcj61a3h5TPn1wUUay
XhdfUxahNP9d3grsErwf4cRUMZ2dx6dwWd
XcXJ4wfpBsEi8FaWdeDoGANMLd6m1KTpwS
XyFuGPBq8eaHhziCaPCLC3FK5hBizUECqQ
XvZLUQD8XDUVm2ho6KsGqpSBaz7i6d8edd
XxhRBQ4k1wVD2Jq995fL11zdQtcQpWHZZo
Xp8KNxNWEBo3zDB46NXF6vznxPnyMY5DMD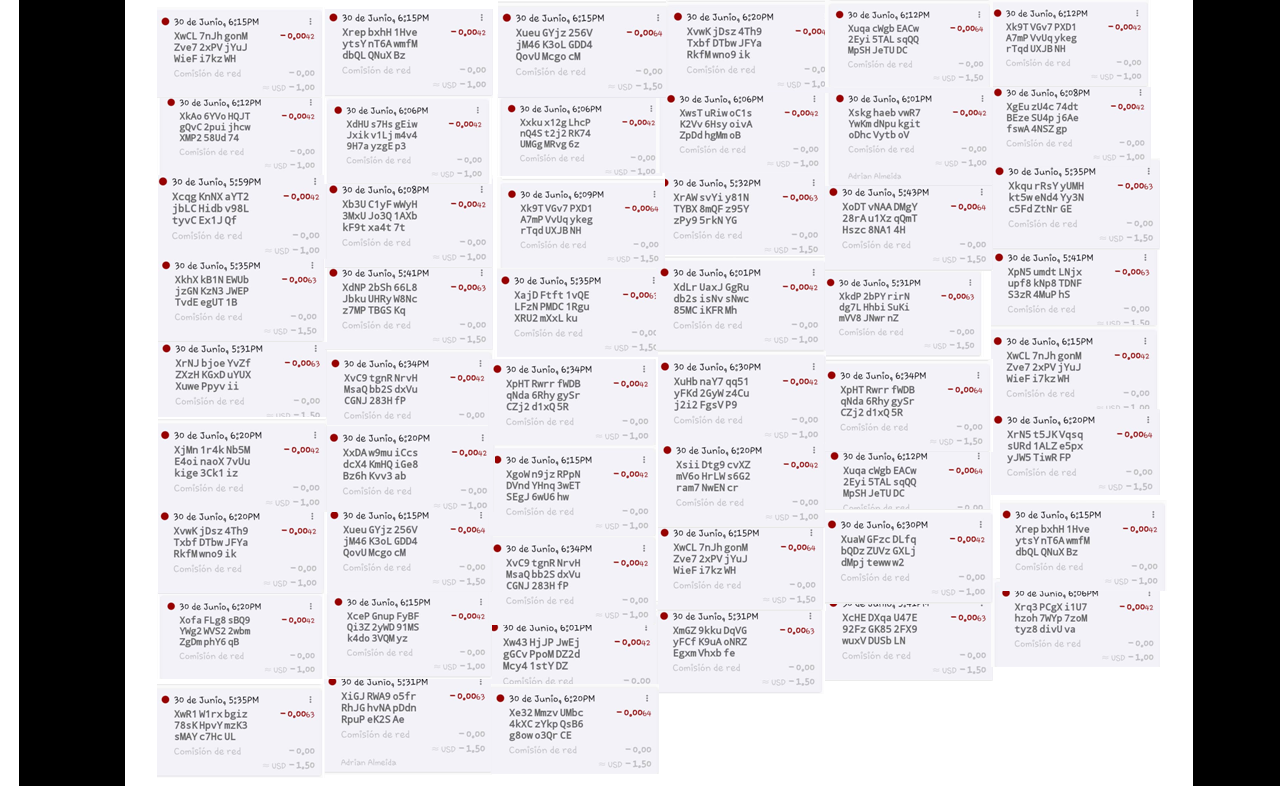 PD: THE BEST PHOTOS AND THE VIDEO ARE IN PRODUCTION WILL BE READY FOR THE NEXT TUESDAY