Hi Dear Dash Community, this is our next Proposal, please check it out.​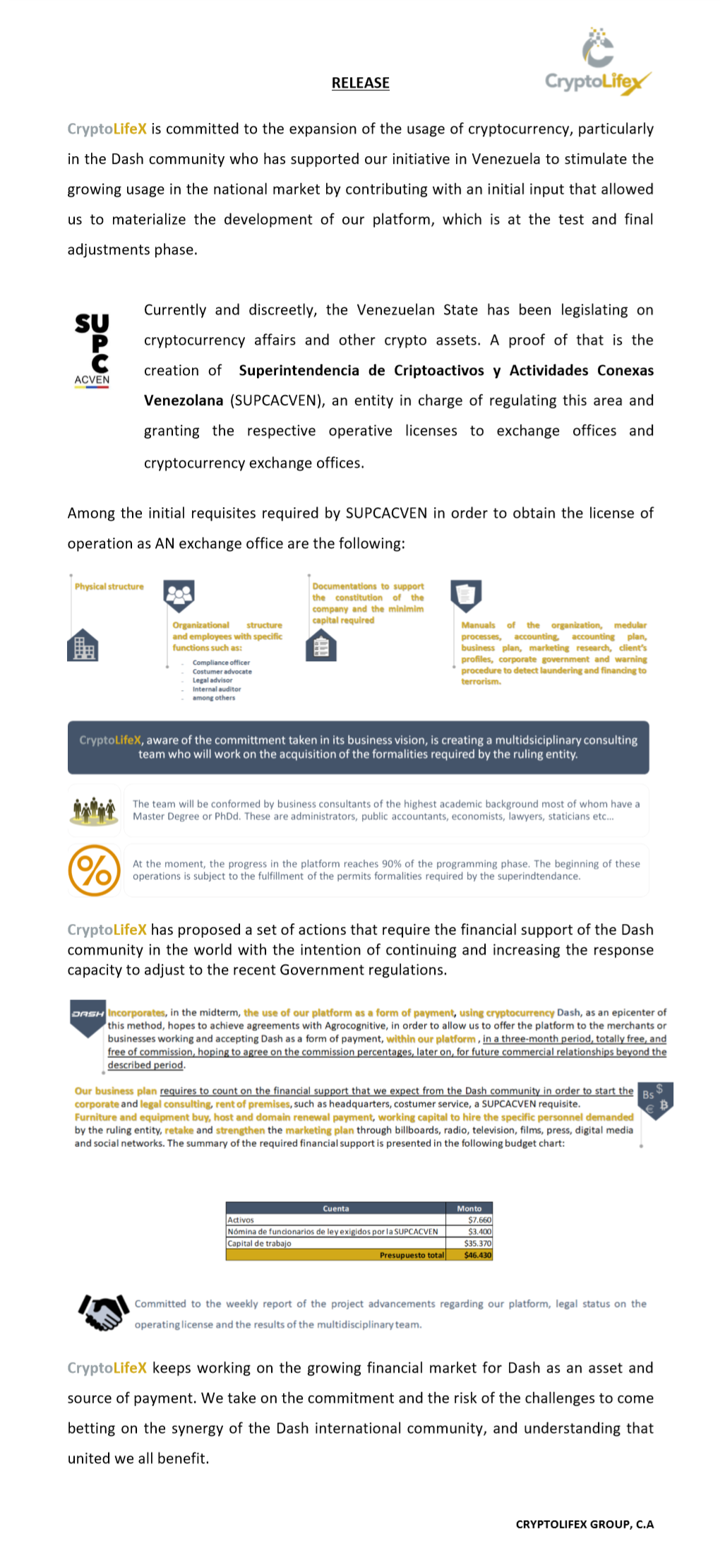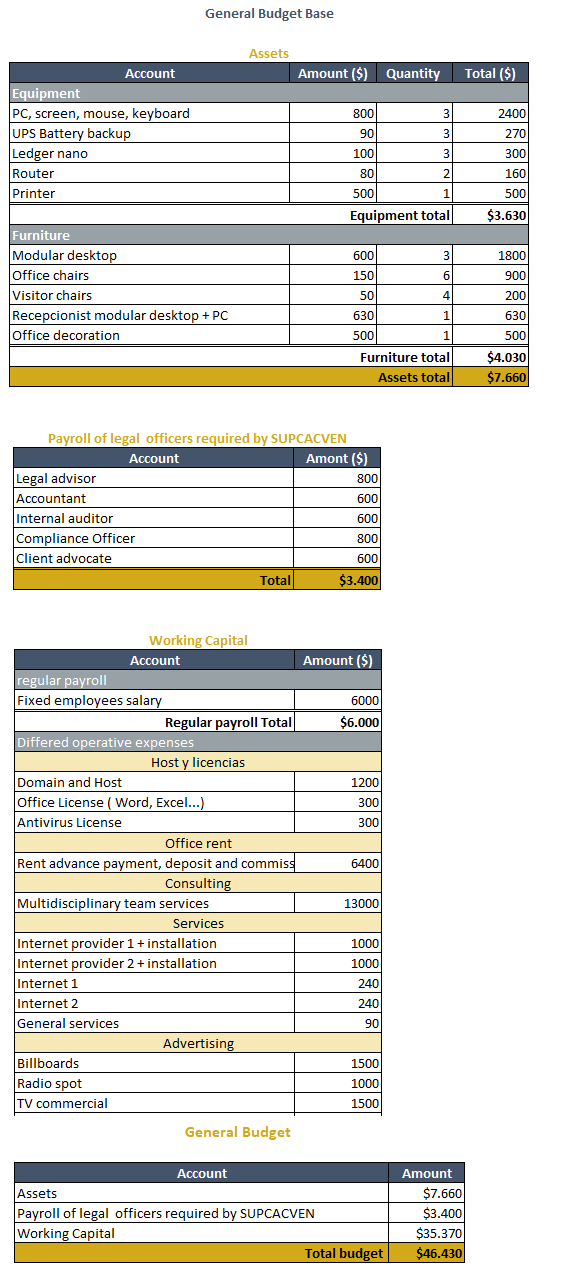 When placing our Proposal, we will activate the platform in our link
www.cryptolifex.com
so that the MasterNodes and the whole community can carry out the necessary tests and give their opinion about it.
In Venezuela there is a large community waiting for this platform.
If you wish to help us to fund our proposal, you can donate here:
Dash address:
Xs4Dtc7T3ZhQetT5W8zHZPw7AVPStZQn6B
Once the proposal is approved, donations will be returned. ( If you donate, please leave us the TXID to make the return of the funds).
Last edited: