Well-known Member
Masternode Owner/Operator
Feb 19, 2017
554
520
163
Dash Address

XpoZXRfr2iFxWhfRSAK3j1jww9xd4tJVez
In what chart of mnowatch.org can we see that there was no drop in miner signalling?
It isn't published, last time I tried to install the Phez' fork explorer, but faced some issue, this time I did not bother, instead I had two simple scripts running on loop to monitor it.
Code:
unset oldblockcount;while : ;do blockcount=$(dash-cli getblockcount)&&fork=$(dash-cli getblockchaininfo)&& count=$(jq -r '.bip9_softforks.dip0024.statistics.count' <<<"$fork");if((blockcount!=oldblockcount));then echo -e "Block: $blockcount\tcount: $count";oldblockcount=$blockcount;fi;sleep 1;done
and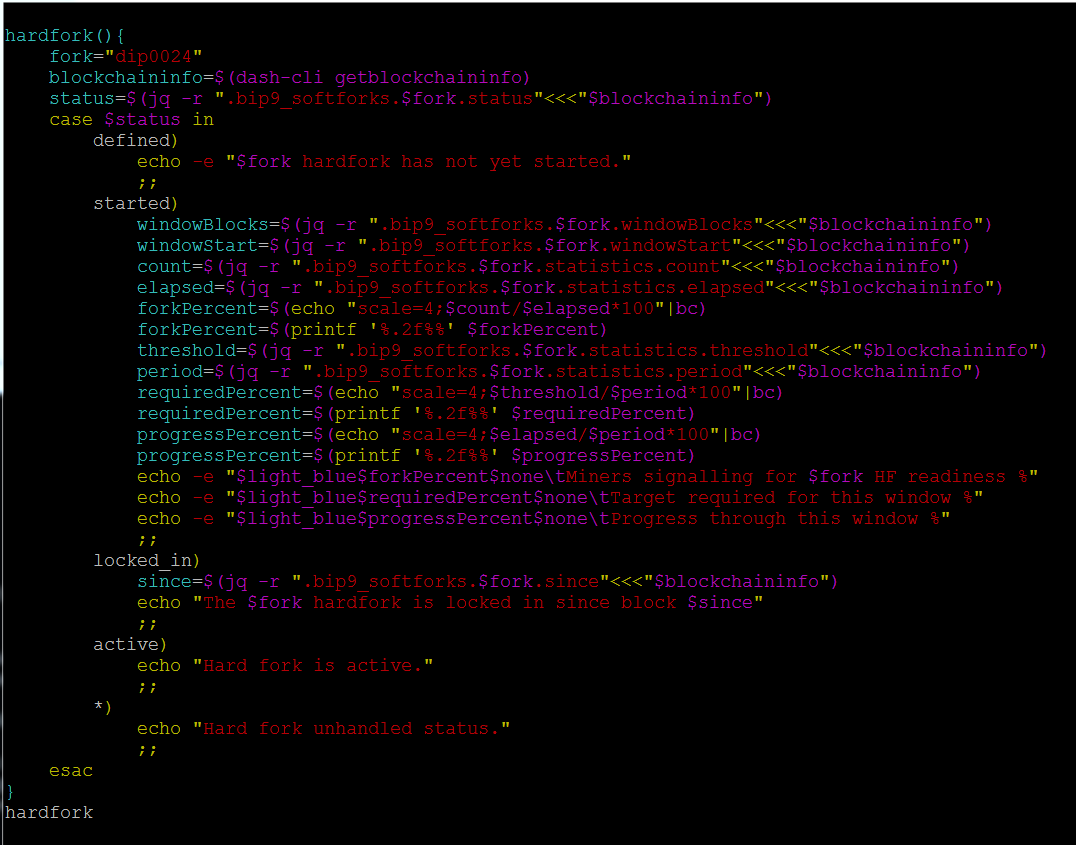 Next time we can look at adding fork explorer to the site.