Well-known member
Masternode Owner/Operator
Low fees, many assets available, somewhat trust-less, no limits.
Two front ends available currently.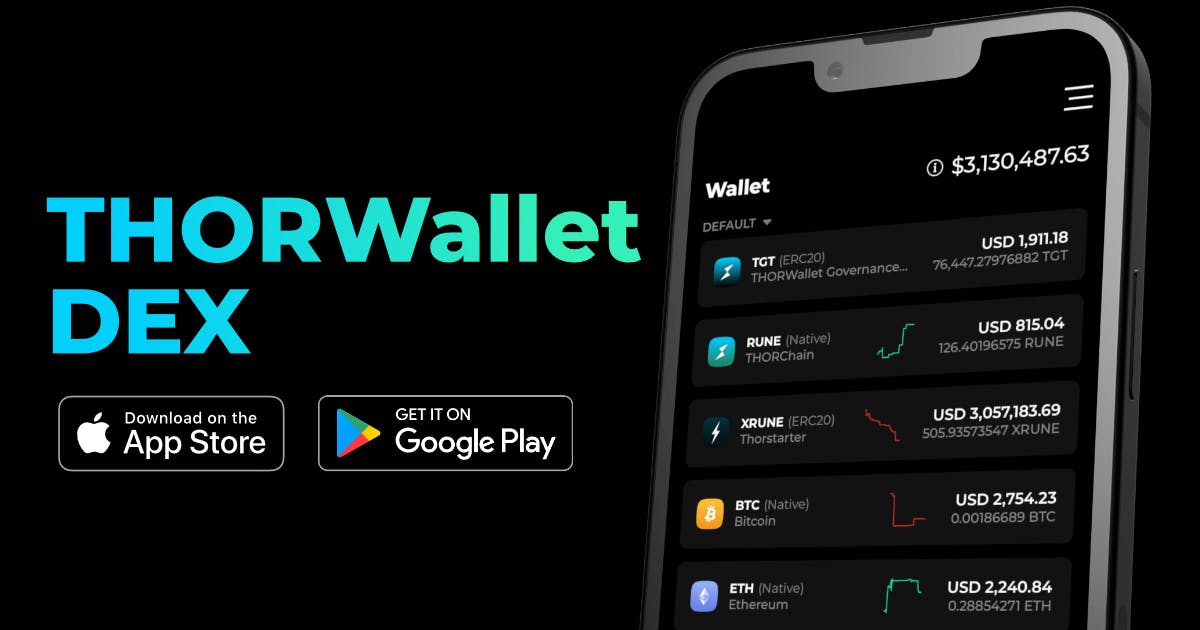 The super app you've been waiting for. A non-custodial wallet that gives you full control over your keys. Swap coins across different native blockchains with no intermediary. Earn yield through providing liquidity or investing in the multi-chain savings-account.

app.thorwallet.org