Hello, guys!
Sorry for bad english, we are russian farmers, it's a bit different then usual ICO nano spaceships launchers.
So. We have goats (around 100) and we producing awesome 100% goat milk cheese, yogurts etc.
We are working 2 years so far and now we accepting crypto-currencies (including Dash ofc). If you plan to visit Russia someday, you always can get our products for Dash
Crypto world is a bit new for us but we think that blockchain technology will change the world like the wheel or internet did it before.
We don't have english version of our website but you can use Google translate or try to learn russian a bit
https://www.alspas.ru/
- our website
https://www.alspas.ru/shop/
- products
https://www.alspas.ru/product/kachotta-iz-kozego-moloka/
- my favorite cheese
https://www.google.ru/maps/dir/''/а...15438da10e5c537!2m2!1d35.6808708!2d55.6545653
- google maps
Thank you for attention and always welcome!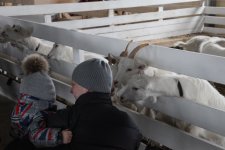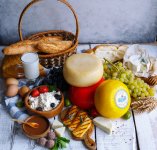 Last edited: