Hello. My name is Vadim, and I have been a Dash investor for a long time. My family owns LNK Group, one of the top 50 companies in Latvia. In addition, my hobby is organizing the biggest and most popular in Latvia boxing and MMA shows called LNK Fight Night. Last year, we organized 5 shows, this year we plan to organize 5 shows as well. I am writing this pre-proposal, because I want to engage as many people as possible into Dash and I think our shows provide the ability to do that.
LNK Fight Night 6 is taking place in the major Latvian sports center (Arena Riga) on 17th March. It is going to include two fights for the IBA belt and an impressive number of other fights, both MMA and boxing. The event is going to be broadcasted not only on local TV, but also on a worldwide cable channel FightBox and the biggest Russian sports channel MatchTV.
Some statistics:
- 5 thousand live spectators;
- Our fights will be broadcasted on the cable channel FightBox (27 countries and 10 mln views), the most popular Russian channel MatchTV and its subsidiary channel Match!Fighter (>3 mln views, including repeated views, the official community on the Russian social-networking site counts more than one million members
https://vk.com/matchtv
), local TV (40 thousand viewers);
- Most ratings place MMA among top 10 individual sports;
- According to a research by Tefficient, in 2016 Latvia was second after Finland in mobile data usage (3.7 GB per month per a SIM card –
http://media.tefficient.com/2016/06/tefficient-industry-analysis-3-2016-mobile-data-usage-and-pricing-FY-2015-final2.pdf
).
Basing on this statistics, I think that Dash and our shows would be a perfect match, as the fight excitement combines with broad audience coverage both in and outside Latvia.
I think we could make an excellent promotion by placing Dash logo in the middle and the corners of the ring, on the ring girls' clothes, the round cards, in the boxing gyms (we own three boxing gyms in Latvia), on the shorts and vests for the fighters and the team, i.e., apply traditional marketing strategies.
Moreover, considering Dash nature, I suggest randomly selecting a winner of $500 among the live spectators, transferring the prize to a Dash paper wallet, as well as distributing prizes of $20 among randomly selected Facebook subscribers (
https://www.facebook.com/lnkboxing/
) to get people involved into Dash cryptosystem and show that Dash is really convenient.
In order to get the fighters involved, I also suggest awarding the winner of the most spectacular fight with $3000 in Dash.
Besides, we might as well consider renaming our fight night into Dash Night Fight, provided the audience finds it suitable.
In my opinion, this will not only contribute to Dash brand recognition, but will also help to associate it with certain money, this will help people to try and use Dash and increase the number of people involved in the world of our beloved cryptocurrency.
$3000 to the winner of the most spectacular fight
$1500 to the winners among the live spectators
$500 to the winners in Facebook
$45000 for full branding of the night
Total: $50000
In 2018 season we are holding 5 shows, and we are open for cooperation on every show. We welcome everyone who wants to visit the event on 17th March in order to see and check the high level and spectacularity of our product.
These are my ideas, I would be glad to receive your suggestions and advice regarding this proposal.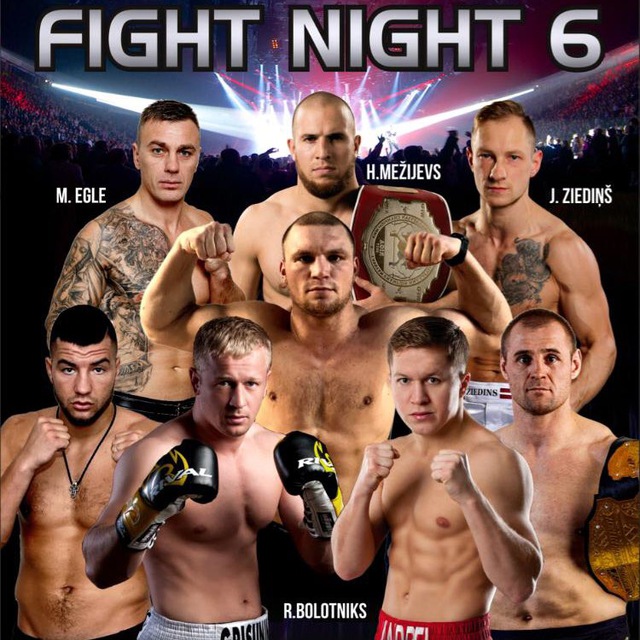 Last edited: