Mar 21, 2017
93
19
58
31
Dash Address

Xkzf7mz4kMjq8FjhqMhLHPmQ3oipJRTJm9
Hi guys people that don't know me i am Carlo, Dash Haiti lead, i am here with you and i lead Dash Haiti meetup and activities like educating people about getting a financial freedom in Dash.
So i want to go to the Anarchapulco event and i will ask generous people here to help me to go in the event i already have a free ticket thanks to JZA for give it me, but now i will only need 2 Dash to cover my cost in the event. So i will be Happy to meet new people and talking about thing related Crypto and Dash as the Dash Haiti leader i will be happy to be there. Please support me guys to go in this event. If i get more i will post the proof here and use it to make thing to the team.
Please send your donation to my Dash Address:
Xkzf7mz4kMjq8FjhqMhLHPmQ3oipJRTJm9
or scan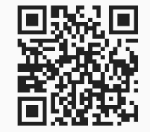 Dash Haiti at the anarchapulco.
Cheers,
Carlo
Dash Haiti Lead
www.dashhaiti.com
Facebook: @dashaiti