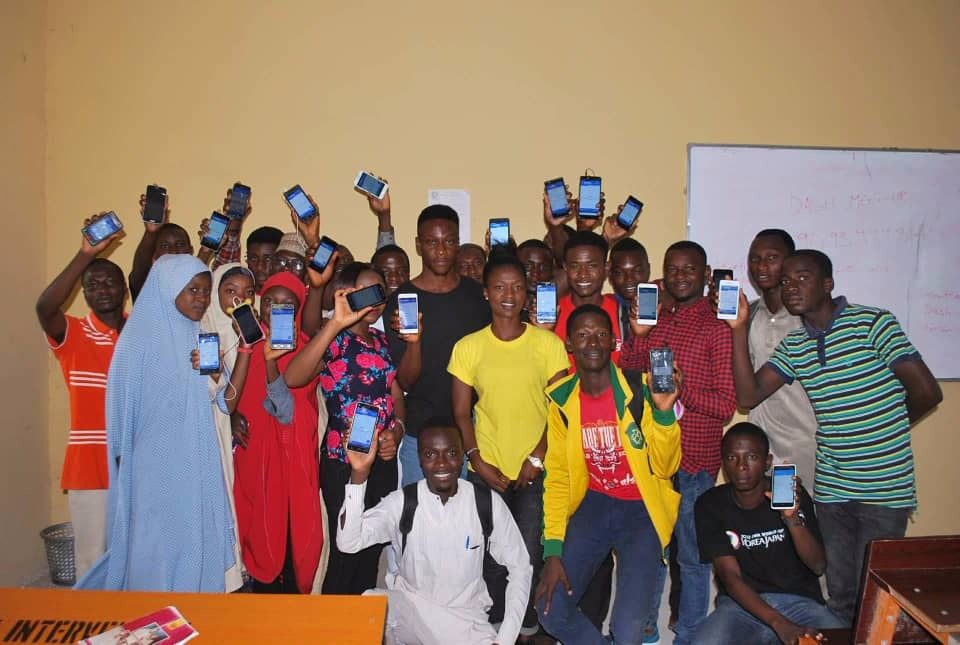 The crypto ecosystem in Africa and largely in West Africa have no use case even Dash. In Europe you have cheapair.com, in Canada we have a lot of other crypto services that helps adoption.
Almost everyday we receive calls from folks who had attended our meetups to ask when we are delivering Altsavings.com and Dashcart.app this are big users of BTC. They are also tired of the fact that BTC can only be used for trading in Africa. Before any other cryptocurrency takes this up and take over here let us be the first as we have always been.
We have consistently been the highest users of bitrefil.com and most BTC users have port to Dash to recharge and get a 10% discount apart from that Dash can be used on bitrefil to buy as liltle as 100 Naira worth of recharge card but BTC transaction fee is even more than that.
Imagine when they can travel to any state in Nigeria,Ghana, Zimbabwe, Canada, UK, and over 100 countries in the world with Dash, imagine how this will shoot for Adoption, imagine when they can pay for their electrical bills, DSTV sub, Mobile data top-ups, Giftcards, train booking and payment, TAX and also be able to save monthly in Dash and Gold by using vaultoro? And this is what we offering.
We have showed this MVP to a lot of blockchain conferences and people are really happy with what we doing. We got a call from CNBC Africa, cryptoTV plus for a free documentary of the use case of crypto. They also started by writing about our product even before the launch cus they are sure the DAO will support this. Check what they wrote:
https://cryptotvplus.com/dash-drives-adoption-in-nigeria-with-new-products/
I have been in contact with core for over two weeks now for a lot of business integration and exchanges like Belfric.com, luno.com, Remitano.com, Paxful.com did not want to accept Dash because there is no USE case and BTC is only used here for trading.
After presenting Dashcart.com and Altsavings MVP the staffs where excited about this and they promised to integrate Dash. Yellowcard.io, coindirect.com, Belfric.com are now working on their promise and Yellowcard.io are already speaking with Core about liquidation.
If we failed in launching this application we won't be able to achieve full adoption here and we will also lose the relationship we have with this firm.
We have over 200 SME that are waiting for proper payment integration for Dash on their platform this are not just small businesses in Africa if we lose this all our hard work will go in vain.
Dash cannot be used to pay for flight in Africa, cannot be used to buy any product or pay for any services in Africa, we cannot pay for hotel, buy food stuffs, gift cards, pay for electrical bills and a lot. We always compare Adoption in Africa to Venezuela and now we have studied the situation and we have provided a solution to this.
Let us know why the "NO" votes.
We have spoken to thousand of traders in Nigeria and all of them are really excited about the new system we building and over 1,200 of them have registered to test the system during the Blockchain Africa Event and Nigeria Traders Forum. This goes beyond crypto users even the NON crypto users too. Buying Gold have not been easy in Nigeria and with this system it will.
Let us not forget the summit for Exporters and Importers of products.
Please let us know why the NO vote. I kept the Pre-proposal for a while just because of the work i have invested in it and don't want to lose all of the work i have done for Dash and relationship i and my team have created with our MVP.
We have our office here which is the first in Africa and we have been receiving visitors and been running several meetups. Kindly support our work and also see that this has a global benefits not just to Africa alone but to the whole Dash Nation cus anyone with an internet can use all of the services on our APP.
We have invested time, money into pushing out for adoption this won't be okay if when we trying to get to the peak then we are seeing a lot NO vote with no single reason why we rejecting Adoption in Africa including over 100 countries. Kindly Vote for our Proposal and let us make Dash Proud in Africa.
kindly show us support and see what we will come out of this with massive transaction to show true Adoption.
https://www.dashcentral.org/p/DashUtilityAndSavings
Thank You
Ogunseye Oluwajuwon Micheal
DashSquard Team HEAD.
Last edited: