Hello there! This post will be about one startup for any who use cryptocurrency for trading or just for buying goods online. The purpose of this article is not advertising, we don't make you buy it.
Ok, lets go!
Simplify Coin Investments with Reliable AI Market Analysis
What is forecast.ws
We are a group of traders and developers from Europe. We strongly believe that everything has reasons and consequences. We did our best to create a product which helps feeling more comfortable around such a dynamic and fast-changing market.
Our neural network is running 24/7 and is becoming better on every iteration. We were getting 52% precision on lucky days when we launched the system 3 months ago. Today neural network provides correct forecasts in 83% of cases. We're tracking dozens of various data sources and processing GBs of data and we're sure that we'll make the system even more reliable in the next months.
How it works?
HISTORICAL DATA
History is cyclical. We analyze similar time periods and process it along with other parameters.
TRADE VOLUMES CHANGES
It is obvious that market rates depend on volumes of money existing on it.
NEWS AND SOCIAL
Cryptocurrencies market is young and can be easily shaken by a single news or a single comment of a famous person. We analyze thousands of sources to keep track of everything.
DEEP NEURAL NETWORK
Neural network is trained to analyze the behaviour of market by a small details that can be easily forgotten even by an experienced trader.
WHALES
We keep our eye on hundreds of large wallets to know when funds are deposited and when they are withdrawn.
LARGE ORDERS ANALYSIS
Blockchain allows us to track orders and operations and we use it in our neural network for rate predictions and forecasts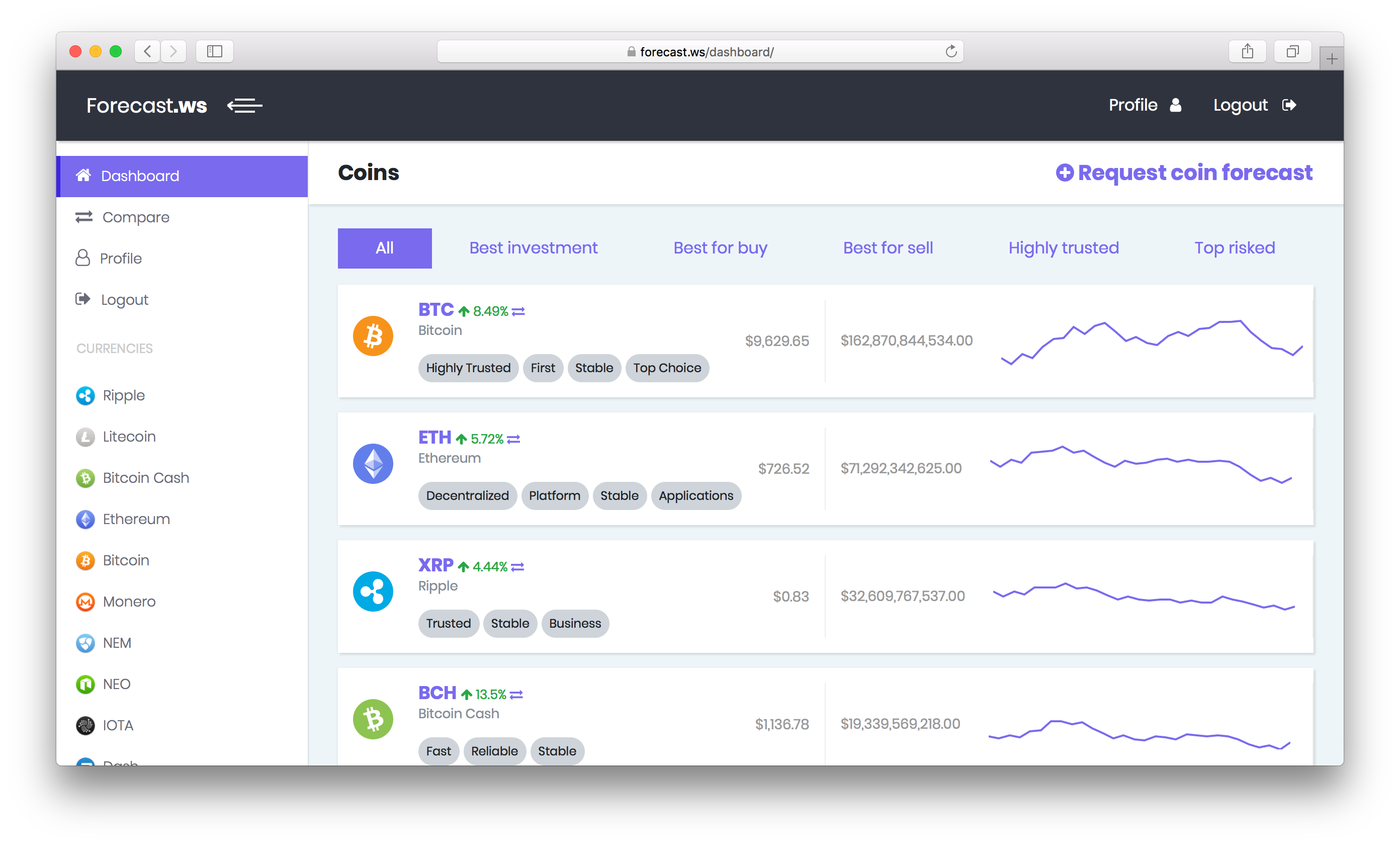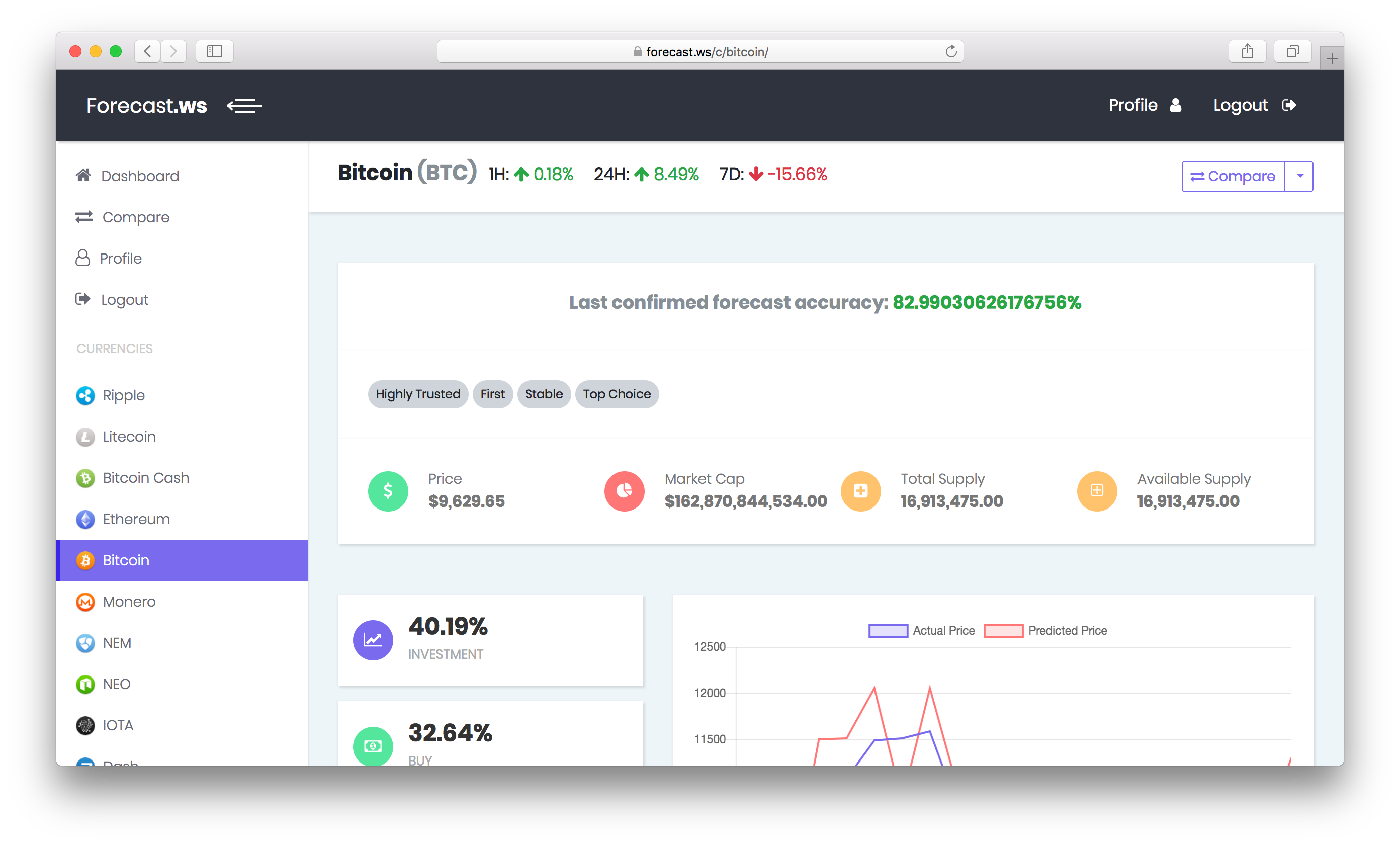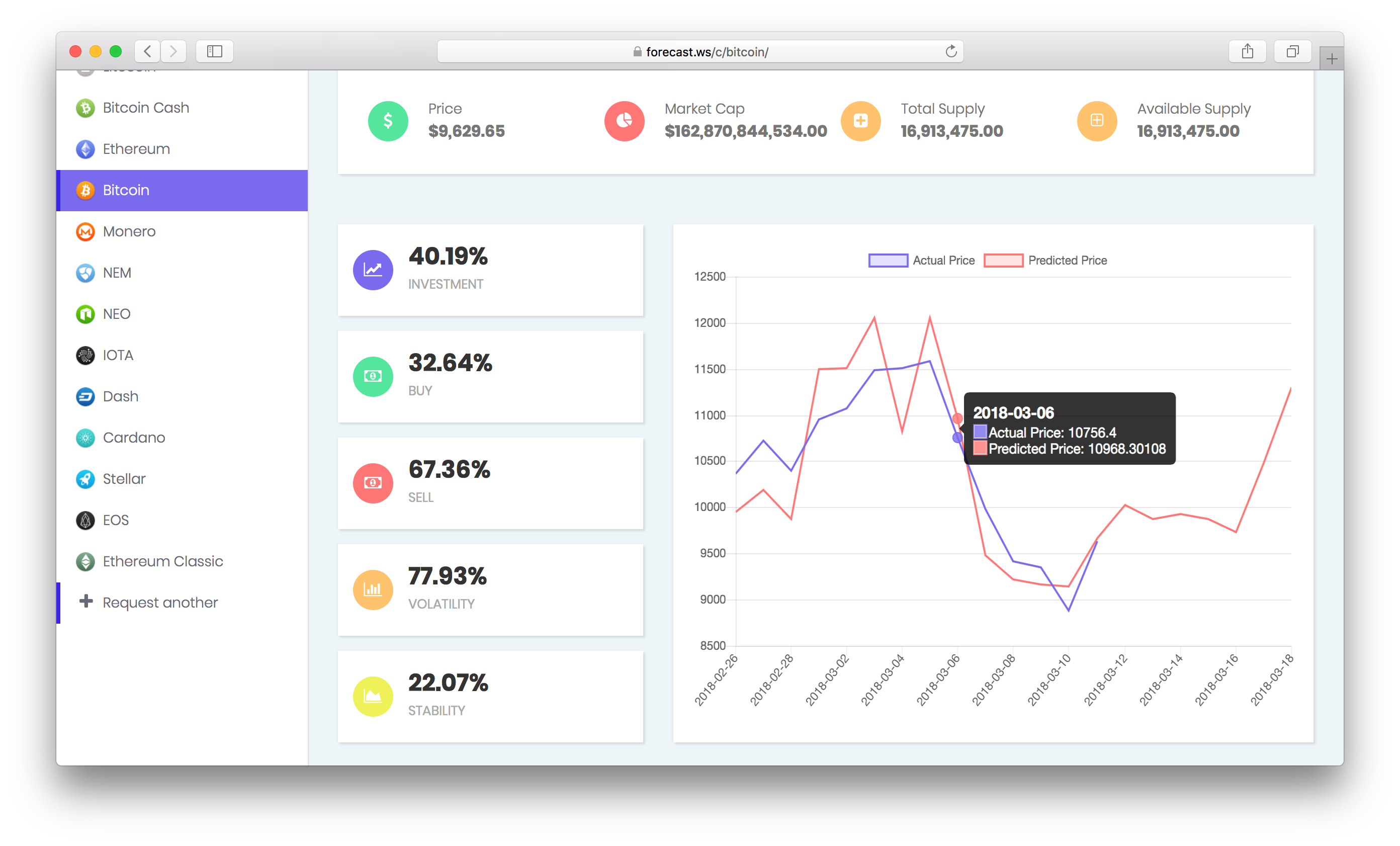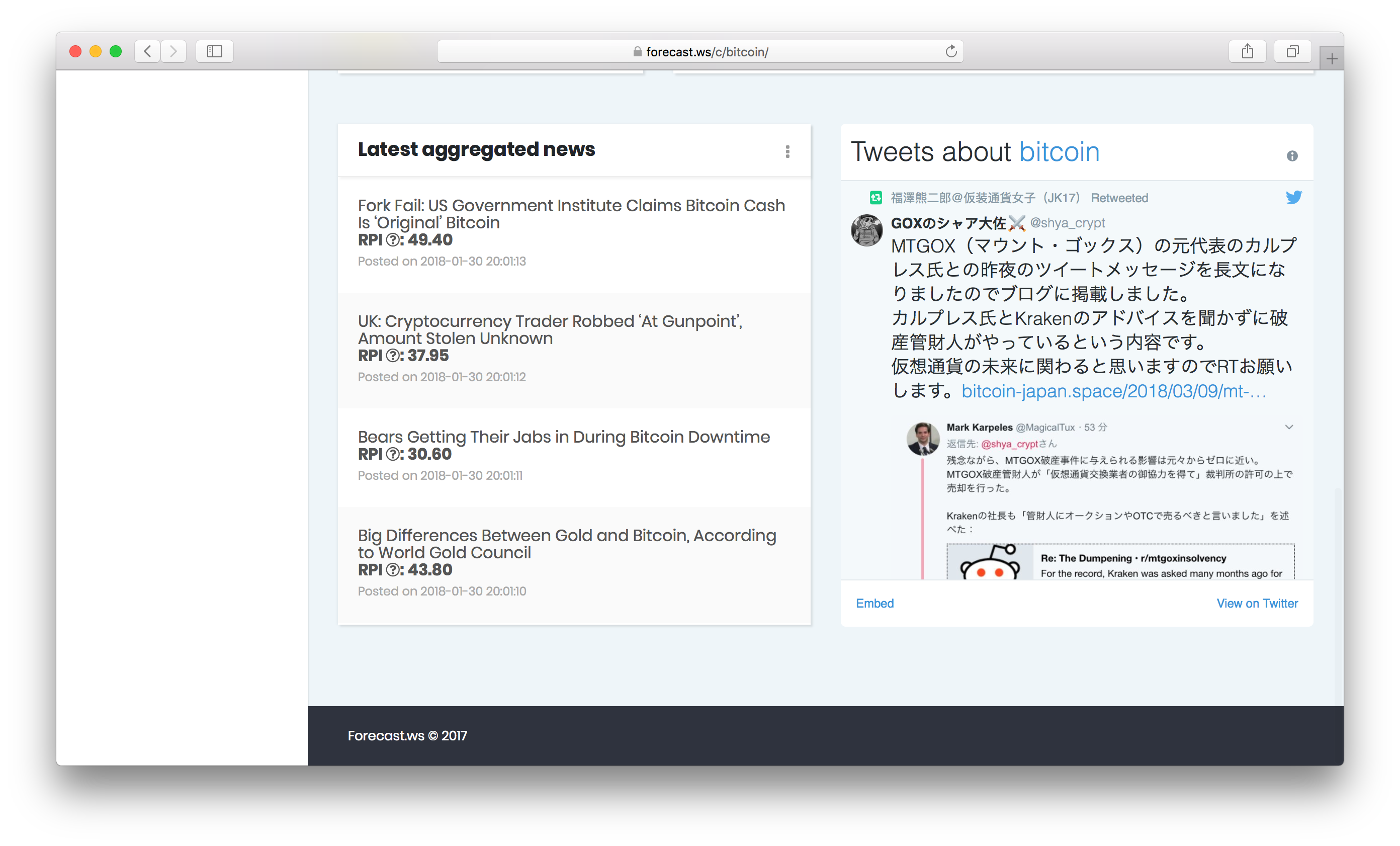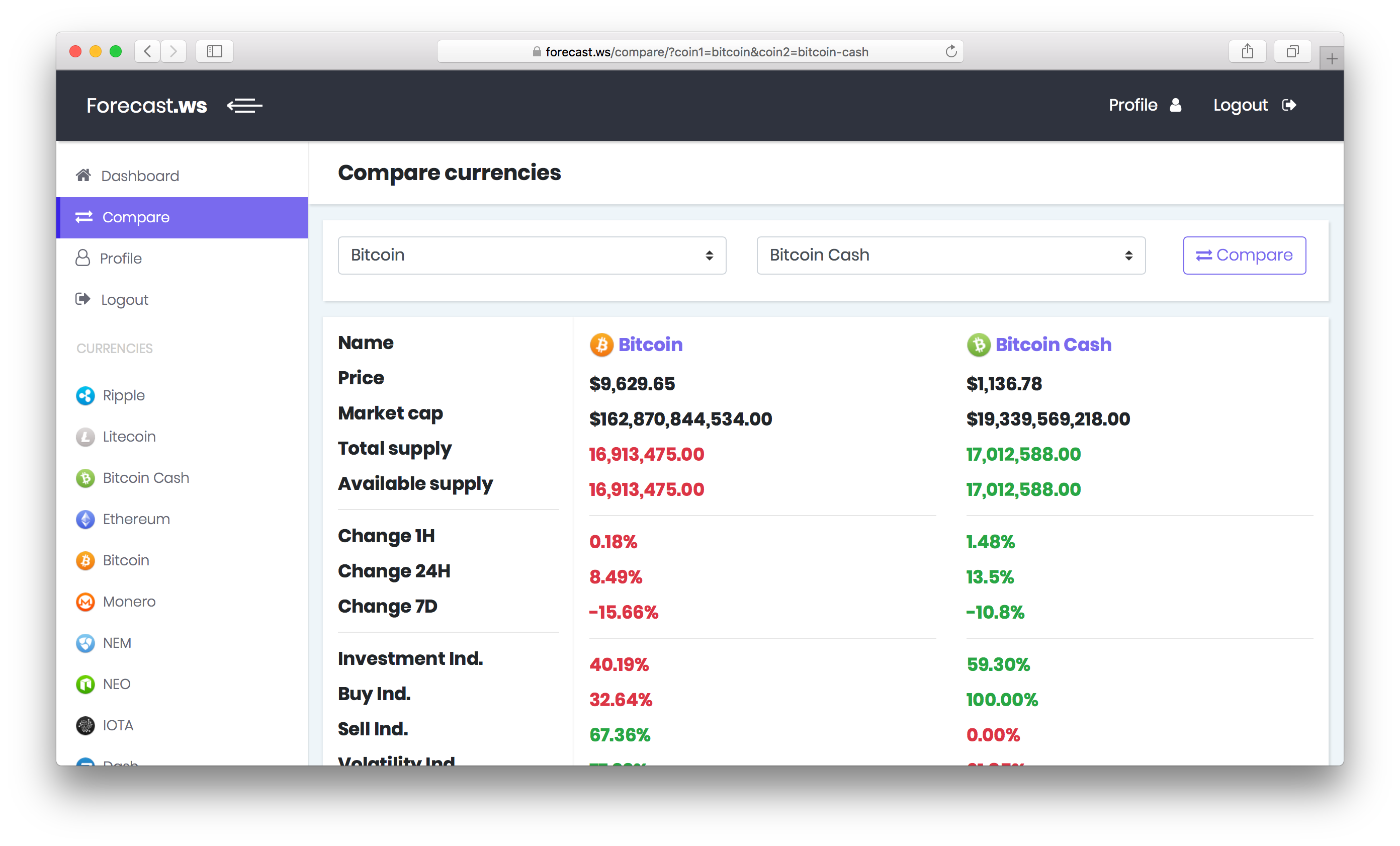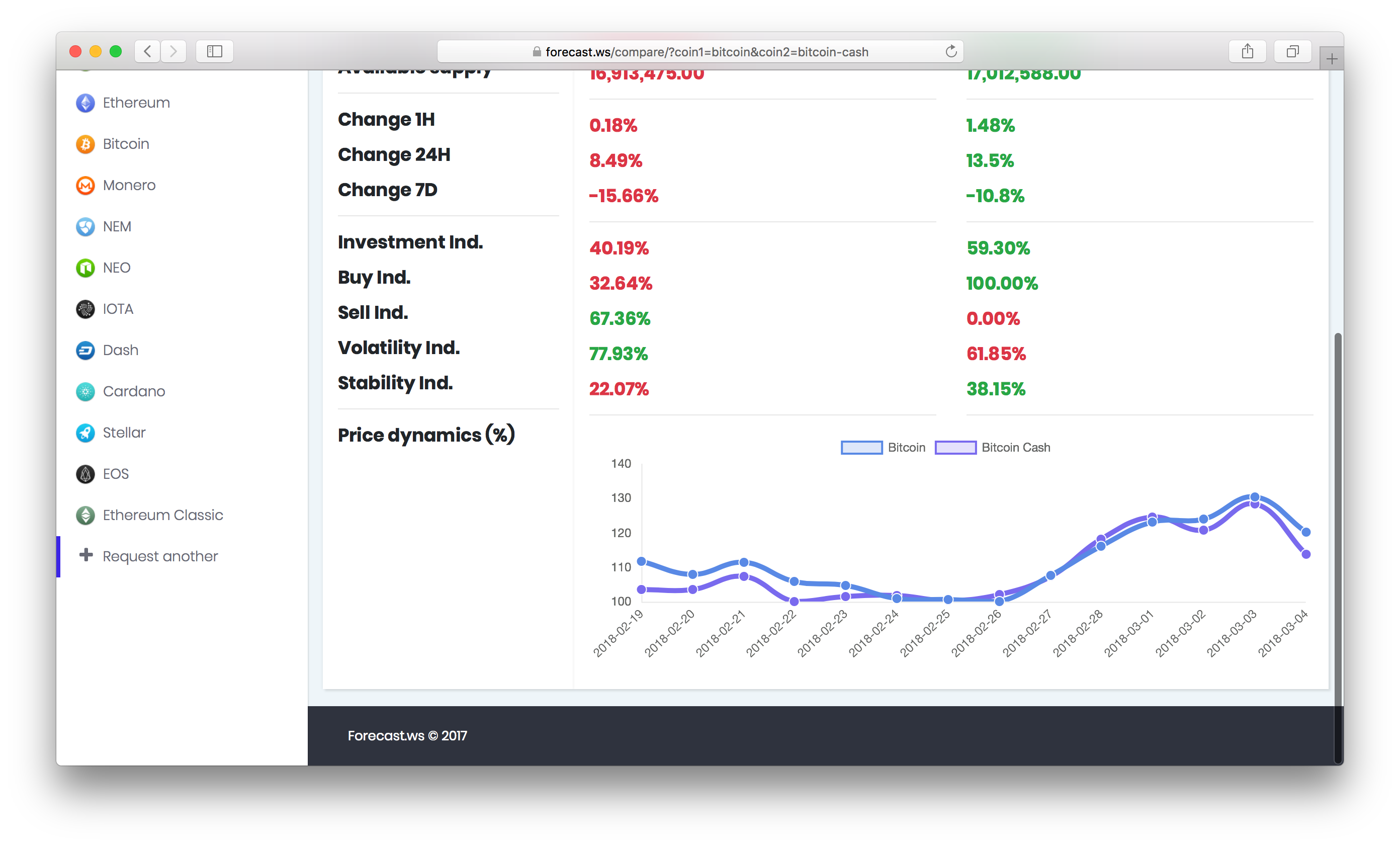 Thank you for attention. Hope the article was useful for everyone. Ask everything about
Forecast.ws
!