To the DASH Community
—
We're excited to announce The San Francisco Marathon have
—
pending Network votes
—
agreed to sign DASH as Title Sponsor and 'Official Payment Partner' for the 2018 event this July 29.
We propose an experiential platform to claim an ownable space in the consumer's mind; a first-mover opportunity to define the core of the DASH brand and meaning. In a 1-to-3 year business strategy, DASH will become the de facto sponsor of the world's MOMENTUM SPORTS, aligning itself on a human scale with events that showcase the human experience and emotions: the preparation, the commitment, the celebration.
A significant opportunity for DASH awareness and adoption with a profile-raising headline:
The San Francisco Marathon is
the
premier west coast marathon. Recently celebrating 40 years, TSFM is at the leading edge of innovation and fully committed to a 'technology marathon.'
A globally watched event showcasing a commitment to DASH core values to an audience of Silicon Valley and tech influencers.
Guaranteed live TV coverage from CBS affiliate KPIX 5, the 2018 official media partner.
An unique opportunity for Core Team to informally meet the top 200 technology influencers as our VIP guests.
A targeted merchant outreach campaign will run in advance of, and in proximity to, specific experiences that connect the brand/transactions to potential users.
World-class photography will capture the training and race experience for local OOH and online marketing.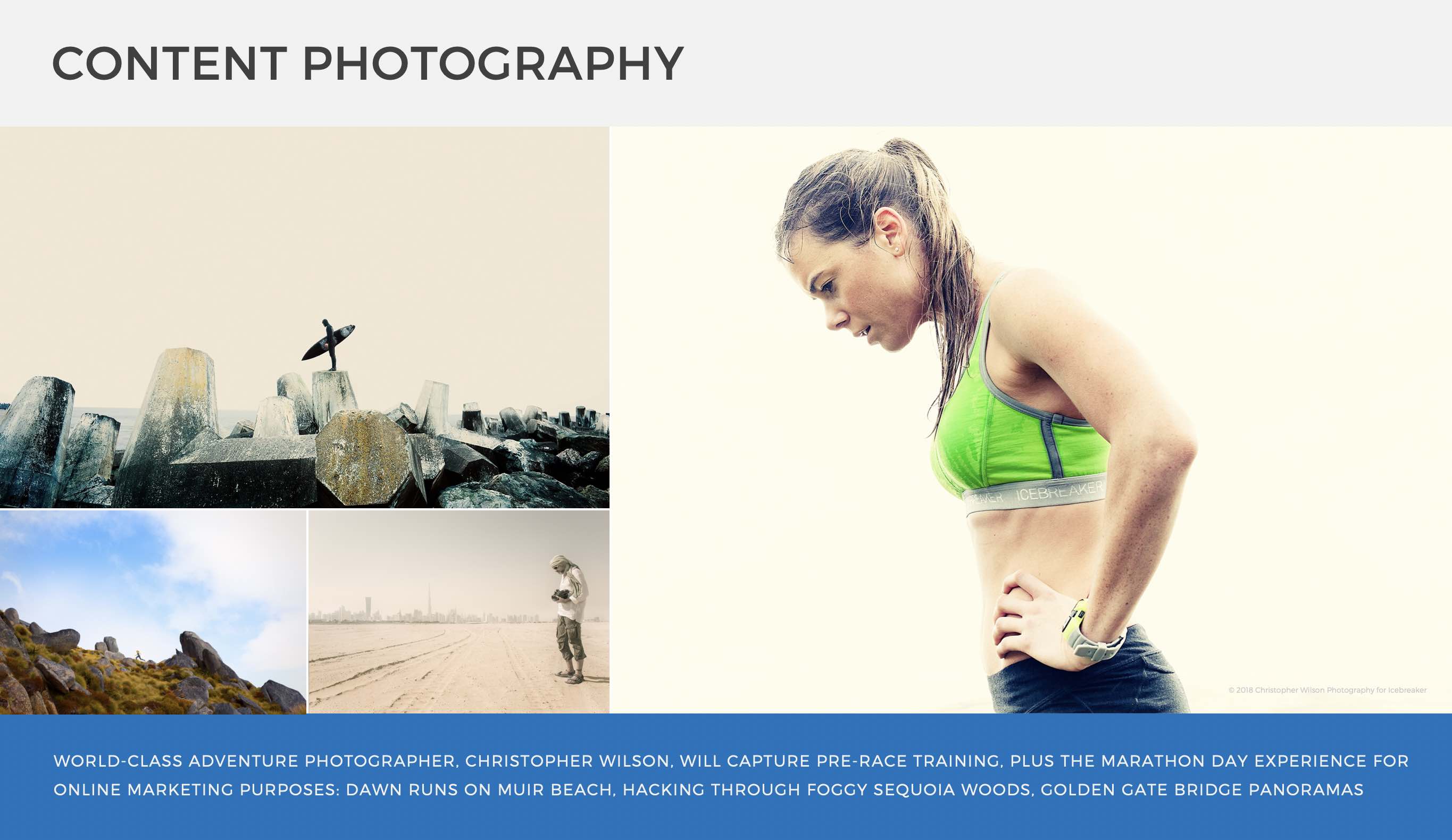 A phased roll-out program will build awareness over 3 months towards marathon day.
People don't remember marketing, they remember experiences. Group experiences. 'Momentum Sports' like marathons require the least advertising. They
are
advertisements.
The platform we propose is simple, direct, and organic to the brand; further, it comes with a road map for success:
What Red Bull built in the extreme sports space, DASH will build with MOMENTUM SPORTS.
Legal
These are early days in the adoption of crypto. Earlier still in marketing them. There is potential legal jeopardy we must be mindful of to protect the nascent brand. Until SEC issues further guidelines on marketing, wise counsel suggests investing in a less direct approach of event sponsorship.
About Us
Household Name® is a Brooklyn-based advertising, social media, and experiential communications company with a focus on crypto. We look for synergies that combine directed outrageousness with pressure-tested analysis.
We field a team of 20+ year industry veterans of the top US agencies with extensive retail banking experience on Mastercard 'Priceless', Citibank, and BNY Mellon. An ideas company to our core, we generate original concepts and strategies that connect ideas with brands, and brands with people.
This summer, you could be watching (or running) 'The DASH San Francisco Marathon.' Please up-vote/share to make it a reality. Together we can push DASH ahead of the crypto pack!
We look forward to your comments and suggestions. Thank you for your consideration.
Adrian
Adrian Saker
| Marketing & Sponsorship |
Household Name
| Brooklyn NYC
Last edited: